Committed to Better Lung Health.
Get expert treatment to chronic sleep & pulmonary ailments through qualified doctors helped by state-of-the-art medical technologies.

critical disease treatments
International Publications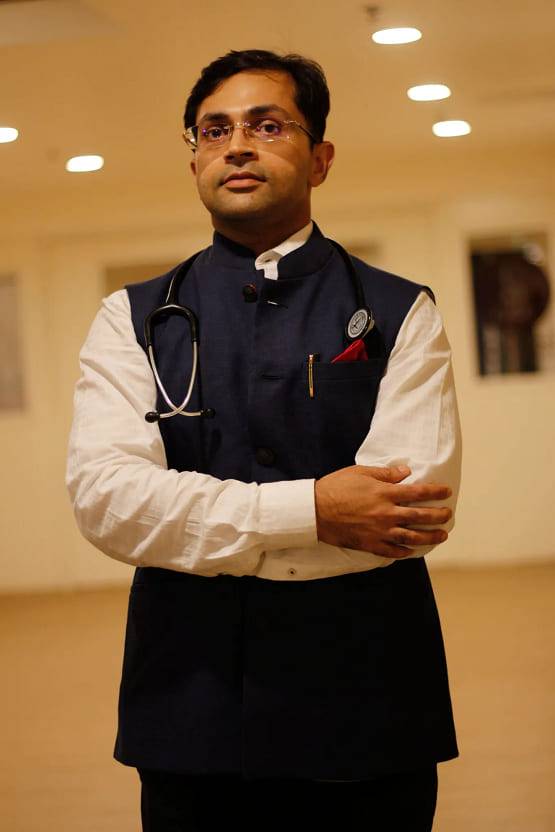 india's top pulmonologist
Dr Vikas Mittal has about 18 years' experience in field of Pulmonary Medicine. His strengths include being meticulous, diligent and academic. He is very dynamic but at the same time humble and down to earth, so easily approachable.
He has good clinical expertise in dealing with all kinds of pulmonary diseases and is well versed with all major diagnostic and therapeutic pulmonary procedures, having done about more than 1000 bronchoscopy/interventional pulmonary procedures.
Another unique part of his practice is that he believes in working as a team with a group of doctors [equally trained as him and personally mentored by him]. The team of doctors around Delhi/NCR works as per a fixed protocol/guidelines, so that each patient is taken care by his team doctor in a similar manner as he himself would have taken care of them.
This ensures that all patients are always given GOOD QUANTITY OF TIME (patient hearing) and a QUALITY TIME without overstretching any individual doctor and without patient moving from one corner of city to another.
"He and his team treat all their patients as they would do for their family."
ILD & Pulmonary Rehabilitation
Supervised Medical programs that help people with chronic diseases live & keep a good pulmonary health.
COVID & Post-COVID Sequalae
Treatment of Long COVID symptoms after recovery from acute COVID symptoms.
Viral/Bacterial/Fungal Tuberculosis
Treatment of complex Tuberculosis caused by different infectious pathogens.
Treatment and management of refractory (severe) asthma that can cause serious breathing problems.
Treatment of Narcolepsy, Restless Legs Syndrome, Insomnia, Sleep Apnea and other Sleep-related disorders.
Complicated Pulmonary Infections
Therapy of Pneumonia, bronchitis, emphysema, lung abscess, pulmonary aspergillosis and other diseases.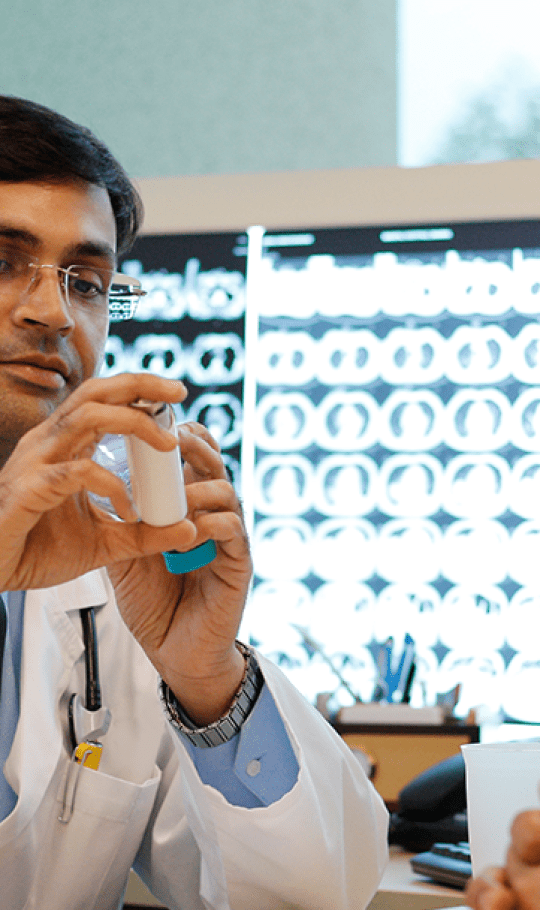 Interventional Pulmonology
Providing the most advanced, minimally invasive medical treatments to diagnose and treat both benign and malignant disorders of the lungs and airways.
To provide a comprehensive holistic quality, evidence based, precise care for each patient with sevabhav and a focus on academics.
Preferred doctor for treatment related to all kinds of chest diseases, sleep medicine and respiratory critical care and a preferred doctor for resident doctors/fellows to join him and work as a team.
Each Organ is related to an Emotion and Lungs are related to Grief. When you clear your Lungs, you eliminate Grief & Sadness.
I visited Max hospital to second opinion for my daughter Ritu Thakar who is being treated for T.B. in Fortis Hospital Noida. I have no words to write here that Dr. Vikas Mittal attended so well and explained all the things in detail. I have never seen such a nice treatment in my life of 59 yrs.
✱ Results may vary person to person.
O.P.Thakar (Delhi Office LIC of India)
I would like to thank you from the core of my heart for your expert service. It was really an excellent experience with you. Your personal touch with the patient will be remembered always.
✱ Results may vary person to person.
Ramesh.C.Jain (Varanasi)
While writing this I am feeling so overwhelmed that I am running out of words to thank Dr. Vikas Mittal for his dedication and passion about his profession and hence his patients. It's never an enjoyable experience to go through a disease/ hospital, however it has been an unparalleled pleasure and honour having Dr. Vikas Mittal as a consultant to my father who is a senior citizen, and I should admit a little difficult as a patient. The hope for life Dr. Vikas Mittal has given him is commendable and the approach he has towards his senior citizen makes me and my mother respect him more as a doctor. Dr. Vikas is a blessing in disguise. He perhaps is the youngest and most dynamic doctor in his field of specialisation we have come across in 4 – 5 years of dealing with my father's disease.
✱ Results may vary person to person.
Mukta Bhardwaj